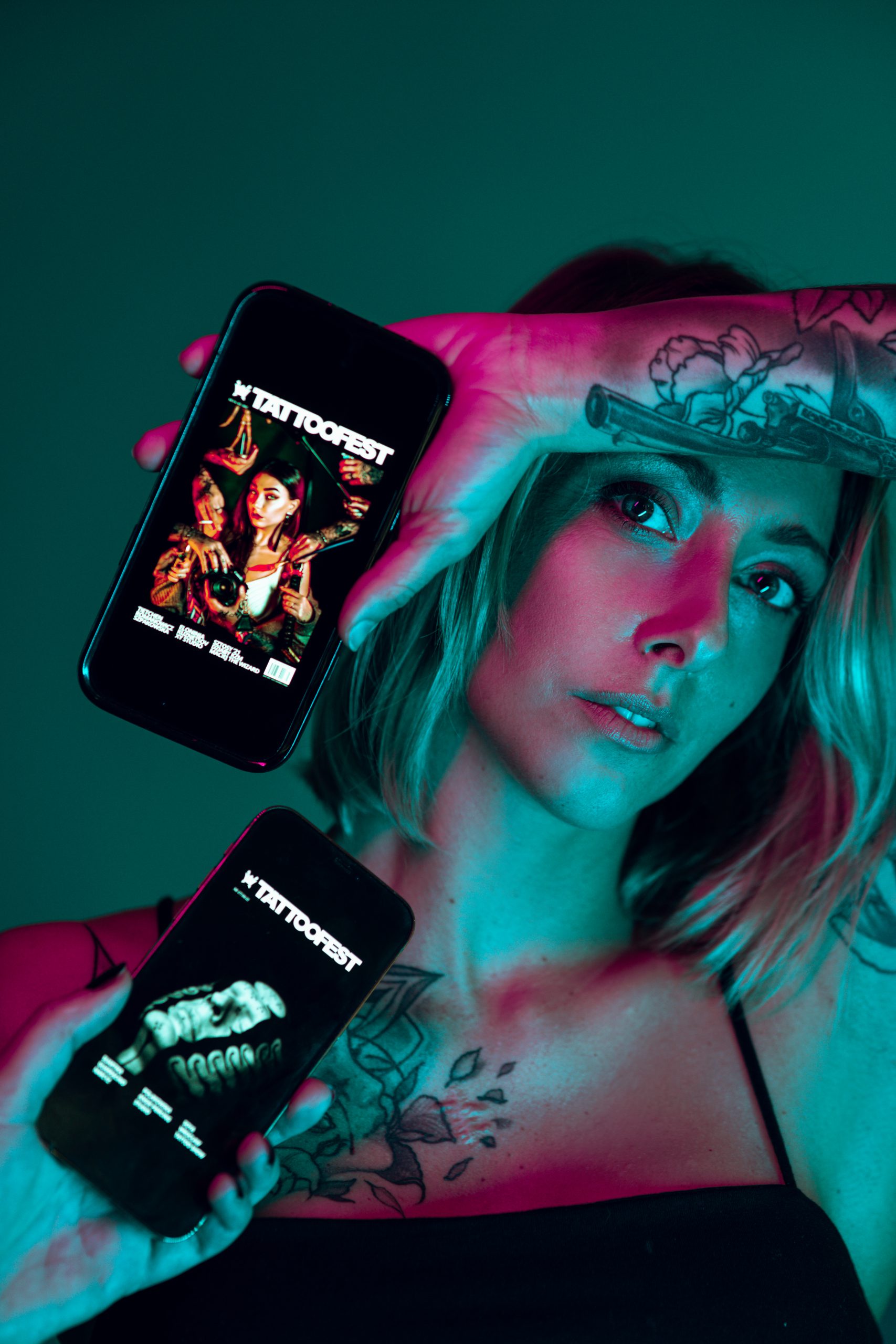 The editor-in-chief of Tattoofest Magazine since 2022, whose first issue was released in 2007. Thanks to it, we absorb knowledge and pass it on to others.
Iwona stormed into the studio in 2022, but she has already carved out a place in our stormy hearts. What exactly does she do and where can you find her most often in Sztorm? I'll tell you in just a moment.
Our Master of Tourism and Recreation has "worked" in various industries, from corporations to gastronomy. However, she needed a change. In an instant, she packed her backpack, hopped on the proverbial train, and got off at one of the Tri-City platforms. And so, Sztorm and Iwona found themselves in one place. Not far from answering one of the questions asked in the introduction. I won't keep you in suspense any longer. Iwona is the editor-in-chief of "Tattoofest Magazine."
In a time when everything has already been said and shown, compiling materials to ensure that the magazine remains iconic, unique, and popular both within the industry and among enthusiasts is no small challenge. However, with her determination and temperament, we have no doubt about the success of this mission. She loves challenges and is not afraid of change. Editor-in-chief of Tattoofest Magazine in her position.
There are many rooms in Sztorm, but Iwona particularly took a liking to the kitchen—maybe because she loves food. So now you know where to find her if needed! In addition to her culinary passion, she enjoys traveling and has a penchant for crossfit, where she has been testing her strength for years to maintain her inner zen—she practices yoga.
I cannot forget to mention her love for animals, especially the furry ones. The ones to cuddle.