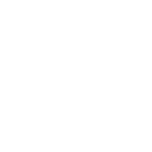 Sztorm Tattoo
FREQUENTLY ASKED QUESTIONS
Find out what and how
WE TAKE YOUR QUESTIONS
If you have any questions or concerns, remember that we are here for you. Don't be afraid to ask.
Please make appointments in advance for both piercings and earring replacement. We would like to give you maximum attention and time. You can make an appointment in several ways; by phone, email or by booking an appointment through our calendar.
First, roam through the virtual gallery of our tattoo artists' work. Each of them has a different style and uses a razor to bring ideas to reality differently. Choose your favorite to get your tattoo and, if you have any doubts, we will be happy to help you make the best choice.
Visit our studio and make yourself at home. We will answer any of your questions and will be happy to supplement your suggestions with original proposals. You can make an appointment with the chosen tattoo artist in person, by phone or by e-mail, and the reservation is made after:
determining the size and type of tattoo and the part of the body on which it is to be performed
setting a specific date and time
payment of a deposit – in person or to our account:
Sztorm Sp. z o.o.
13/U1 Norwida Street
80-280 Gdansk
43 1240 1271 1111 0010 7721 2402
REMEMBER: in the title of the transfer necessarily write the exact date and time of the pre-arranged date and time and the name of the tattoo artist.
Please also keep the payment confirmation.
We know you want to hear a specific answer. Unfortunately, we can not give it to you. Each project is priced individually, and the price depends on the size, location and complexity of the tattoo.
We start from 200 PLN. What does the price depend on? Firstly, on the duration of the session, which can be 4, 6 or 8 hours; secondly, on the chosen tattoo artist, as each tattoo artist works slightly differently and at a different pace.
Included in the session is the time the tattoo artist spends preparing and reflecting/drawing the design or adjusting it, and preparing the stand and the client for tattooing.
The deposit paid is a guarantee for us to keep the appointment.
The deposit is non-refundable as you are reserving our tattoo artist's time, however, the appointment can be rescheduled 3 days in advance without losing the money paid.
For multi-session tattoos, the amount paid will be deducted from the last session.
If the client fails to keep this appointment, the deposit will be forfeited to cover losses incurred by the studio due to rescheduling.
We never send designs via email beforehand, as the design is prepared before or during the first session – depending on the work system of the particular tattoo artist.
Your precise information and any materials you send us: photos and/or graphics will help us create the best possible design for you.
Don't worry if you want to change some detail in the design even on the day of tattooing. You can always count on the tattoo artist, who will surely dispel your doubts or turn your new ideas into a creative proposal.
Don't drink alcohol the day before. Get a good night's sleep. Start the day with a big breakfast. You will definitely be able to cope, and your body will thank you and react better to the tattooing.
If you need support take a maximum of one companion with you to wait for you at the reception.
Remember that tattoos are for adults, so the presence of children in the studio is not advisable.
Don't wear your favorite t-shirt or pants to the session, as you certainly don't want ink stains to remain on them. More practical will be freshly washed items that you won't regret losing.
And above all, KEEP CALM & MAKE IT! It's just a tattoo.
Tattoo healing takes about 14 days and depends on individual predisposition and physiological characteristics.
Remember that even the best-made tattoo, can lose a lot by improper handling during healing.
Sticking to the following rules will certainly make the whole process easier.
for 72 hours after tattooing, abstain from alcohol or other intoxicating substances and agents that increase pressure, they can cause profuse bleeding and, in extreme cases, spillage of the dye under the skin or its rejection.
at least 3-4 times a day, gently wash the skin with a clean hand (never with a rough sponge) – preferably use lukewarm water and antibacterial soap, and remember not to dab the tattoo.
very gently dry it with a disposable paper towel – the skin should be dull, then protect the tattoo with a bandage (foil or undercoat, which you will get in our studio).
Change the film for the first 24 hours after tattooing, preferably every 4 hours, each time washing, drying and lubricating the tattooed area with the appropriate cream.
For care, we recommend Easy Tattoo® creams, which should be applied to the washed skin 3-4 times a day until the tattoo is completely healed.
do not allow the wound to become dirty, and after it is sealed (about 3 days), stop applying the film and allow the skin to breathe freely in clean conditions.
don't bandage the wound and don't use dressings that can cause the tattoo to flare up.
avoid clothing that rubs the tattoo and causes irritation.
while the tattoo is healing, do not sunbathe, give up tanning beds, saunas and swimming pools.
remember that the appearance of scabs is most often caused by inadequate care of a fresh tattoo and is not normal. After tearing off the scabs, a scar may appear, there may be a partial loss of pigment, so if they already appear, it is better to leave them alone.
If you have any concerns or doubts during healing, you can always approach us – we will evaluate the progress of healing and advise you on what to do.
PS. Failure to follow the above instructions can cause fading, damage and defects in the tattoo, as well as various infections that threaten your health.
Illustrations, sketches, drawings and photos are always good inspiration, so it's best to surf the Internet.
Avoid catalog designs and go for individuality. After all, you're the one who will be wearing the tattoo for the rest of your life, and you probably don't want to meet a person with the same design at every turn.
Take advantage of our experience and bet on an original design, created exclusively for you – just be open to suggestions and trust our tattoo artists.
View the work of our artists and check out the style in which they work and the motifs that appear in them. We don't make copies and we tailor each design individually to the client, so you can discuss all your ideas with your tattoo artist during a free and no-obligation consultation. All you have to do is let us know when you want to appear at the studio.
If you hear that something can't be done, it's not because the tattoo artist doesn't want to or can't do it, but because we care about the best possible end result.
Yes!
For minors between 16-18 years of age, the presence of a parent or legal guardian is required during the appointment and the tattoo itself.
We do not honor written consent or credentials from extended family (#sorry #notsorry).
Your safety is an absolute priority for us. We don't write this because it's the right thing to do, but because we really think so!
We work with only the highest quality equipment, because we don't give risks any chance when it comes to your safety and ours.
However, all assurances are just words, so the best recommendation is the positive opinion of the sanitary inspectorate, which regularly inspects us.
We cover old and ugly tattoos.
Of course, we do. As with any tattoo, we approach each project individually.
You can't do without good quality photos of the tattoo you want to cover, taken in the right light. However, it will be best if you show up in person and show us the tattoo you want to change. Only then can we decide if we will undertake the touch-up.
Remember, too, that the cover-up must be much larger than the original work and it is impossible to cover up a dark color with a light one. Arm yourself with patience, because it is easier to make a tattoo from scratch than to correct a failed job. Sometimes you can't do without a few sessions of laser tattoo removal.
Listen to your tattoo artist, after all, he or she has more experience and will advise you on how you can solve your problem. Since for some reason your tattoo is a mistake, don't make it again.